2024 Registration will open September 1st, 2023 at 12:00am EST. 
Entry Fee - $415
Deadlines:
Registration Deadline - 1/17/2024
Registration Close Deadline - 1/31/2024
For more information about registration, late fees, & refunds please see our Policies and Procedures. 
*All Entry Fees are payable via AES, a check in the mail to Austin Sports Center Central (ATTN: CTPL #3), or an E-Check via email to sclark@austinsportscenter.com and eventstaff@austinsportscenter.com(eCheck's do not have additional fees)
Each CTPL is a 2-day format with bracket play/power pools.
Seeding for CTPL #1 - 4 is based off the following criteria:
LS Regional Ranking - determines Club vs Open
Previous Finishes in a CTPL - Teams who played in a previous CTPL will be seeded higher
No tiebreakers throughout the tournament!
Ties will be determined by Match %, Set %, and then Point %. Two-way ties will be determined by Head to Head.
We reserve the right to combine divisions for tournament scheduling purposes to ensure proper formatting and match count.
All teams must check-in online prior to their first match. There will be no on-site check-in and no paper copies will be accepted at the event.
Roster changes cannot be made after confirming online check in. If a roster change is needed, email localevents@austinsportscenter.com to request a check in reset, and then complete the online check in process again.
| AGES | DIVISION MAX | | |
| --- | --- | --- | --- |
| 11 Girls | 8 | TBD | TBD |
| 12 Girls | 8 | TBD | TBD |
| 13 Girls | 12 | TBD | TBD |
| 14 Girls | 16 | TBD | TBD |
| 15 Girls | 12 | TBD | TBD |
| 16 Girls | 8 | TBD | TBD |
| 17 Girls | 8 | TBD | TBD |
*AES Maxes for each division are subject to change based on registration trends and available court space. Maxes may increase or decrease at anytime and do not represent a guarantee of available space but rather an estimated anticipated division size.
Austin Sports Center Pay Per View Live Stream:
Next Level Global provides live streaming at ASC Buildings ONLY. If there are issues during an event (accessing, streaming, or wanting refund), please contact NLG by phone or email
(346) 357-4144
Live Stream at other buildings is currently TBD.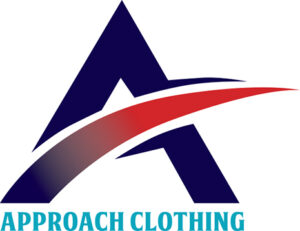 approach clothing co. will be the exclusive merchandise provider for the Central Texas Power League. Be sure to check out their booth at two of our tournament locations for hoodies, crewnecks and more!
CTPL #3 tickets will go live Monday, February 26 at 9AM CST. 
*11-digit Team Code is required for purchase.
| AGE | DAILY | |
| --- | --- | --- |
| ADULT | $10 | $20 |
| Child/Senior (under 13, 65+) | $5 | $10 |
| Children 5 & under | FREE | FREE |
All ticket prices for this event are set and determined by the Lone Star Region.
Austin Sports Center Central

425 Woodward St., Austin, TX 78704

Austin Sports Center Cedar Park

1420 Toro Grande Blvd., Cedar Park, TX 78613

Round Rock Sports Center

2400 Chisholm Trail Rd, Round Rock, TX 78681

St. Michael's Athletic Center

3000 Barton Creek Blvd., Austin, TX 78735
The following are not allowed at the event or venue(s):

Outside food, drink, or coolers
Smoking/alcohol or weapons, including concealed firearms
Ball handling off the court
Outdoor chairs inside the venue(s)
Pets; exception for guide or service animals
Bikes, skateboards, roller skates/blades

Appropriate non-marking athletic shoes are required on all competition floors.
The event and venue(s) are not responsible for lost or stolen items and reserve the right to remove individuals for unacceptable behavior and/or be subject to further legal action.
Specific to RRSC:
No parents or spectators are allowed downstairs in the court area. Only coaches, players, and event staff are allowed on the bottom floor. 
No water bottles are allowed to be thrown down to players from the bleachers on the top floor. Please coordiate drink needs prior to the start of your match and, if not, please have your player run upstairs in between sets to secure their water. 
Round Rock Sports Center
Free parking is available on-site
Austin Sports Center Buildings
At the Austin Sports Center Cedar Park location, parking onsite will be limited due to construction area taking up part of the lot. You are allowed to park on the street if you are following traffic signs and laws, and there will be overflow parking available across the street at the Austin Sports Center Sand Facility. No spectators will be allowed to park in the Nitro Swimming or Tumble Tech parking lots. If parked there, YOU WILL BE TOWED. 
We ask that you try to carpool to the facility to conserve parking and ensure you have a seamless entrance into the event. We encourage patrons to park at the nearby HEB, Walmart, or Home Depot and then carpool to the ASC CP facility from there. Spots fill very quickly at this site, so individuals arriving after the first matches have begun are likely to face limited parking options onsite.