ACCELERATE YOUR DEVELOPMENT
The AJV Academy offers several different levels of training on many nights of the week to accommodate the needs of every athlete in the Central Texas area. You can choose between our north or south programs so you can always train close to home. Our north programs will practice at the Austin Sports Center - Cedar Park, while our south program will use the Austin Sports Center - Central and the St. Michael's Athletic Center. 
We have 3 levels to accommodate all athletes ages 11-15. Coaches will recommend to staff when athletes are ready to progress to the next level. We always will make sure to continue to challenge your athlete to their fullest potential!
We are confident that our coaching staff is the best in the area. Give your athlete an early advantage by learning the game at AJV!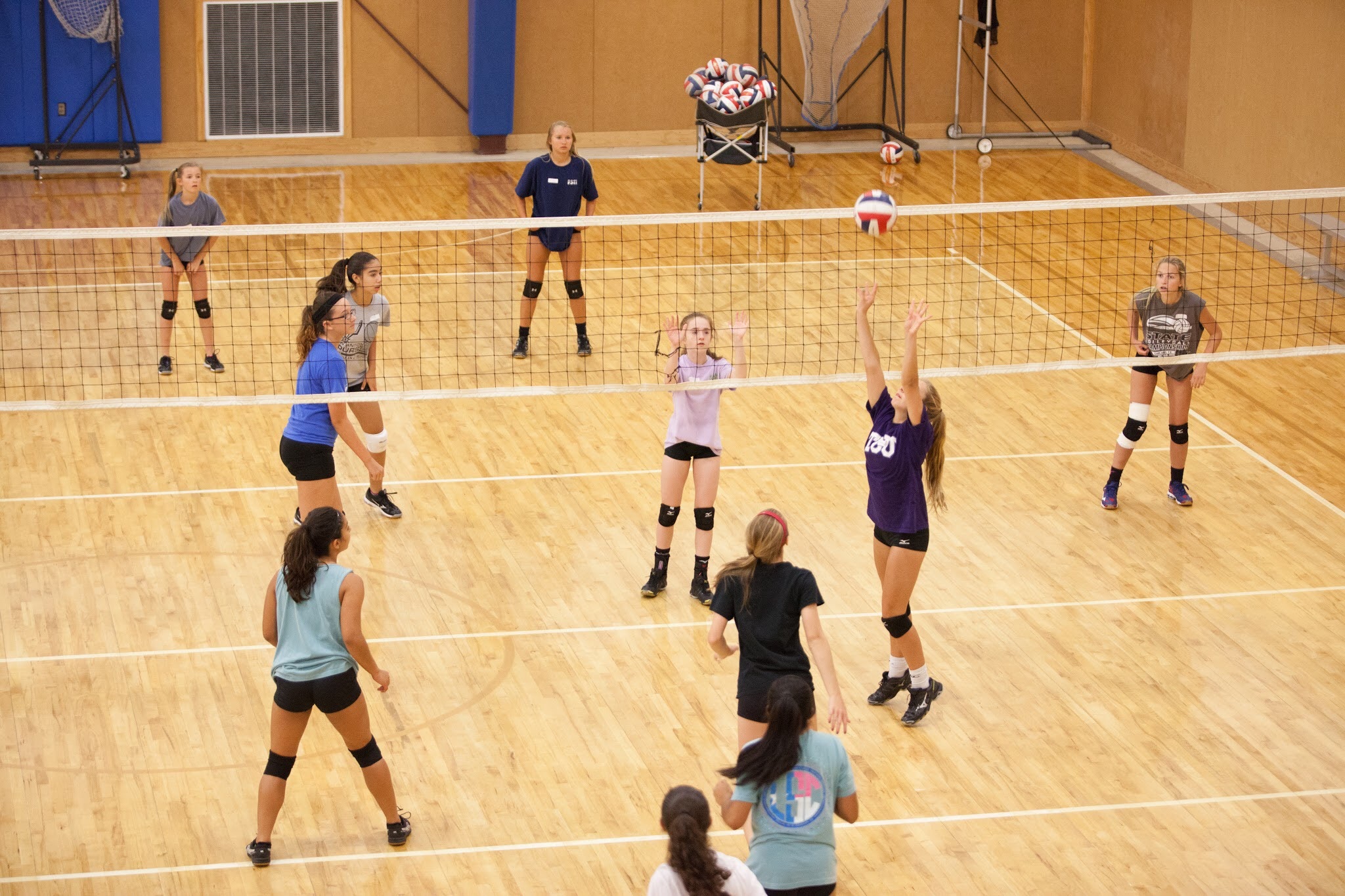 Level 1
Perfect for beginning volleyball players. A lot of focus on fundamentals of the sport and overall athletic development will be done at this level. Coaches will continuously evaluate your athlete and make sure to advance them through the program as they are ready. Choose one or two sessions per week!
Dates

Dec. 7 - Feb. 11 (No classes Dec. 20 - Jan. 3)

Locations

ASC Cedar Park

ASC Central
Level 2
We will continue to focus on fundamentals as well as teach athletes how to apply them to a game like setting. At this level we will introduce small, in house scrimmages through the academy season for the athletes to practice what they are learning in a game setting.
Dates

Dec. 7 - Feb 11 (No classes Dec. 20 - Jan. 3)

Ages

U12 - 8-12 years old (Current 3rd-6th grade)

U14 - 12-15 years old (Current 7th-9th grade)

Locations

ASC Cedar Park

ASC Central
Level 3
Continuing to advance skills while putting them to play at a faster speed and higher level of play. This level is perfect for those wanting to get into the club program but want some great entry training before trying out!
Dates

Dec. 7 - Feb. 11 (No classes Dec. 20 - Jan. 3)

Ages

U12 - 8-12 years old (Current 3rd-6th grade)

U14 - 12-15 years old (Current 7th-9th grade)

Locations

ASC Cedar Park

ASC Central