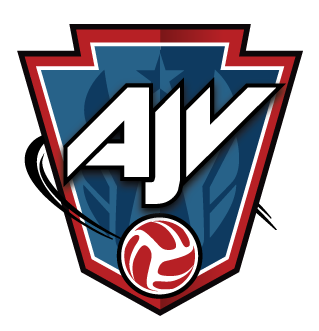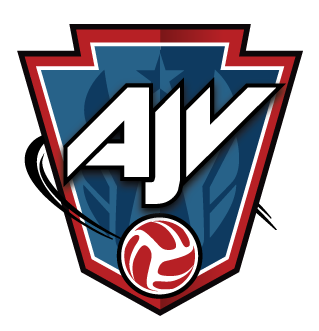 We have a few spots left on our teams! We will arrange a supplemental tryout for anyone interested in playing club volleyball this season. To schedule a time, email tmoten@austinjuniors.com and click the link below to submit $50 tryout fee.
No experience is required to tryout for AJV boys. We have a range of playing experience levels on all of our teams. AJV is committed to growing boys volleyball in Texas and creating as many opportunities to play as possible.
Tryouts are broken out in to 3 parts. All participants are first physically tested (height, reach, approach jump, block jump, shuttle run and basketball throw). Next, athletes are statistically and subjectively evaluated on their individual skills such as hitting, setting, passing, digging and blocking skills. Then, athletes will be evaluated in a live play situation. All participants have multiple opportunities to play in various situations like 6 vs 6 drills, 3 vs 3 and head to head match-ups.
This year the tryout is one day but broken up into 2 sessions. The break is designed to give participants a chance to rest and eat, then finish with the 2nd session which will consist mostly of playing.
At the end of the tryout, the process for announcing teams will be explained to all participants. AJV will make every effort to create as many teams as possible. Not everyone is guaranteed a spot. Participants accept their spot by signing the player contract and paying the $500 deposit. The contract and payment are all online. Player contracts will be mailed to the parent e-mail address used to register for tryouts.
Teams are generally composed of 8-11 athletes grouped in the same age division. Depending on ability, athletes may be selected to play in older age divisions. Our teams practice twice a week. Each practice is 2 hours in duration. Practice times range from 10am-7:30pm on Sundays and from 5:30pm-9:30pm Mondays through Thursdays. Our teams compete in local events, tournaments across Texas, and also national volleyball tournaments against other boys' volleyball clubs.
Practices: Practices start in November or December. Teams practice twice a week, lasting through the end of April or through the end of July based on tournament schedule. Practice locations are based on location request responses in the on-line registration form. Teams will have the option to continue to train through the summer at an additional cost.
Competitions: Teams mostly play in 2 day tournaments which start in December and end by May 1. Each team plays in at least 5 tournaments in a season. Tournaments will typically start at 12noon on a Saturday, play 3 to 5 matches verses different teams over a 6 to 8 hour period. Then come back on Sunday 8am and play 2 or 4 more matches. Tournament schedules are usually developed after the teams are formed as most tournaments do not announce their dates until December. Exact playing schedules (of each tournament are posted on-line usually the Wed before.
End of Season: Some teams are scheduled to play until July ending their season at the USA Volleyball Boys Jr National Championships. Some teams end their season at the Lone Star Classic (last week of April). These teams will have the option of continuing through the summer at an additional cost. See tournament schedule for length of season for each team.
Player dues are broken out in to the first payment due at the end of tryouts, then monthly payments. The first payment is required to secure your place on the team. Then the monthly payments begin on the 1st of the next month. Player Dues are subject to change each year.
Player dues cover: USAV registrations, uniforms, gym rentals, coaches' fees, tournament registrations and administrative. For Uniforms, AJV will provide at least 2 jerseys, playing shorts, practice shirts, sweat shirt (or warm up jacket) and back packs. (Shoes are NOT provided but can be ordered at a reduced cost from the club). Food, transportation and player hotels (if needed) are NOT included. The season ends in April at the Lone Star Classic for the 12,13 and 14 Mizuno teams. 16, 17 and 18 Mizuno will play through Boys Junior Nationals in the summer (see Tournament Schedule below).